Oasis Mobile Home Park Community Update Meeting Scheduled Wednesday, May 3
May 3, 2023
OASIS – Riverside County will hold the next Oasis Mobile Home Park community update meeting at 5:30 p.m. Wednesday, May 3 at Oasis Elementary School, located at 88-175 74th Avenue, Oasis, CA  92274.
Image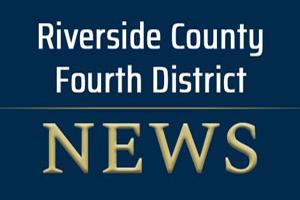 The meeting is the fifth community update meeting hosted by Riverside County's housing division since September 2022. Supervisor V. Manuel Perez requested that these meetings be held on a frequent basis to keep Oasis Mobile Home Park residents updated on the latest progress and housing options for relocation and keep these efforts moving.
The meeting will be conducted in Spanish.
During the meeting, Riverside County housing staff are expected to give an overview of the Oasis Housing Opportunity Program, OHOP. Last month, the Riverside County Board of Supervisors approved this program which will provide grants of up to $100,000 per eligible household that can be used to move out of Oasis Mobile Home Park. Supervisor Perez stated that this grant program can help families move sooner and provide flexible options to families. The program is expected to help approximately 150 families.
To date, the county has helped over 70 families relocate from Oasis Mobile Home Park.
Other updates at the meeting will include: project updates and potential relocation options, a presentation by Riverside County Code Enforcement, an update on water testing by the U.S. Environmental Protection Agency, and discussion of rent increases at Oasis Mobile Home Park, presented by Riverside Legal Aid.
Wednesday's meeting will provide information on resources and an opportunity for community members to ask questions directly to county departments and other agencies.
###
Supervisor V. Manuel Perez represents the Fourth Supervisorial District on the Riverside County Board of Supervisors. The largest district in the county by geography, the 4th District covers eastern Riverside County, from Whitewater, stretching across the entire Coachella Valley south to the Salton Sea, up Highway 74 to Idyllwild and the mountain communities, and heading east of the Coachella Valley to Blythe and the Colorado River.
Supervisor Perez's office hours are 9 a.m. to 5 p.m. Monday through Friday.